The end of the year is upon us and so we've come to awards season, the chance to celebrate the year on the digital tabletop. This year has brought us blockbuster releases and quality board game adaptations from January all the way through to December and so selecting winners from this collection has been a real challenge. And so without further adieu here are the best board game apps of 2020.
Best Presentation: Wingspan
With a physical counterpart that looks as good as Wingspan does the digital version really had a bit of a head start on the competition however what Monster Couch have managed to achieve with their port of Wingspan came as a shock to me when I first played it. Packed with artwork, animation and charm; Wingspan not only pops on the screen but also does a fantastic job of imparting a relaxing and enjoyable game experience. Wingspan looks great but the user interface is also clear and intuitive and therefore Wingspan is a deserved winner for best presentation.
Runners Up: Root (Dire Wolf Digital), Charterstone (Acram Digital)
Best Solo Experience: Sagrada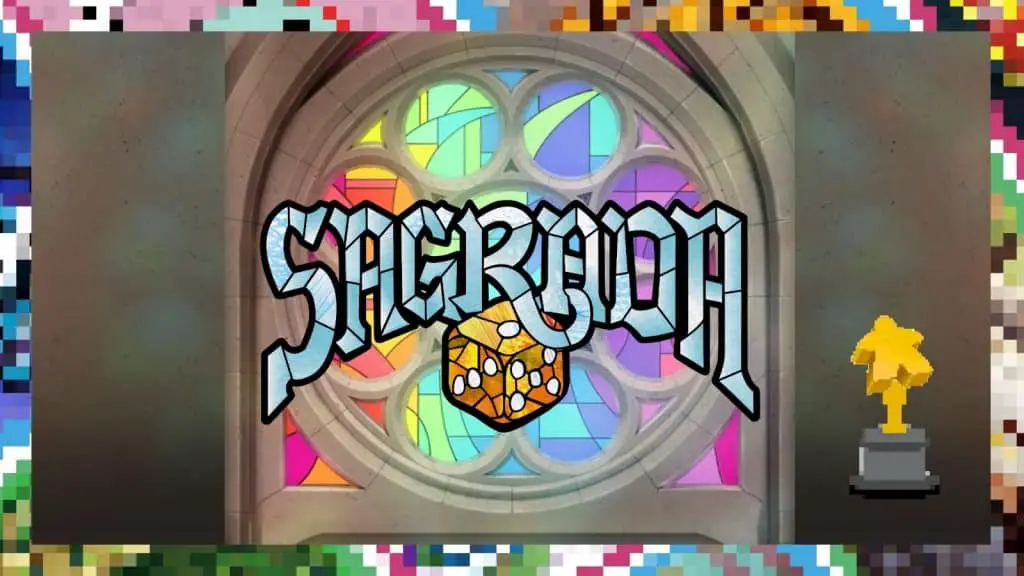 If there's one game that I've come back to over and over again for a solo experience this year it has been the wonderful Sagrada by Dire Wolf Digital. In a category dominated by roll and write games it has been the superb and challenging solo variant of Sagrada that kept me hooked and frustrated in equal measure and easily became my preferred game mode over the AI opponents in the app. I hope to see more apps take their lead from Sagrada and include solo variants for games so that we can continue to get an improved solo experience.
Runners Up: Imperial Settlers Roll and Write (Portal Games), Cartographers (Brettspielwelt GmbH)
Best Multiplayer Experience: Roll for the Galaxy
The multiplayer experience for Roll for the Galaxy is award winning for two main reasons, the game itself is great and works wonderfully at all player counts and the online system that Temple Gates Games has created is slick. Roll for the Galaxy has just the right amount of player interaction that leaves you feeling like you aren't just playing a solitaire game without that the feeling that you spend your entire game trying to screw your opponents. Playing against a truly excellent AI opponent in Roll for the Galaxy is fun but thanks to a slick, quick and robust online system, the multiplayer experience really becomes out of this world.
Runners Up: Viticulture (Digidiced), Fury of Dracula (Nomad Games)
Reader's Choice Award: Root
We had record numbers of votes in for this years Reader's Choice Award for your favourite game of the year and it was insanely close all the way until the final few days of voting. In the end Root from Dire Wolf Digital walked away with the award and I can see why it did. Not only is Root a wonderfully presented game, the interesting and fun asymmetric gameplay makes for a unique board game experience. The physical version of Root has hoards of fans and so I always knew the digital adaptation was going to be wildly popular however Dire Wolf Digital didn't disappoint and created one of the highest rated games of this year.
Runners Up: Roll for the Galaxy (Temple Gates Games), Wingspan (Monster Couch)
Board Game App of the Year: Viticulture
This really was a tough choice for the best app of 2020 with so many great and highly rated board game apps having been released this year. Despite it being close, Viticulture by Digidiced edged it for me thanks not only to it's faithful implementation of a great game but also to the fantastically challenging AI they created. Often the bane of my board game app playing, a bad AI can ruin an adaptation but this goes to show that a great one can really elevate a game. Couple this with fun worker placement gameplay and the ability to play multiplayer with up to 6 players and you have a recipe for a highly rated app and in the case of Viticulture, my Board Game App of the Year.
Runners Up: Roll for the Galaxy (Temple Gates Games), Root (Dire Wolf Digital)
Runners Up: Roll for the Galaxy (Temple Gates Games), Root (Dire Wolf Digital)
There have been so many fantastic board game apps released in 2020 and although not every single one can win an award they are all worth checking out because there truly are some gems among them. If you want to see what I think of 2020's board game app offering you should have a look through my Review Database which is constantly updated with new reviews